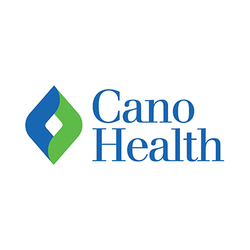 Cano Health
Massage Therapist
Chicago, IL
Cano Health is a rapidly growing operator of healthcare centers specializing in Senior Care and Primary Care for all ages. We are a vibrant company culture founded on the pillars of family, wellness, and service. Now operating in Florida, Texas, Nevada, Puerto Rico and Chicago. As the organization continues to grow, it will be important to retain the best of the company's entrepreneurial culture and combine it with an awareness of the operational rigor needed in a more distributed, complex healthcare environment. Be part of a diverse team of talented professionals, united in their vision of achievement and professional growth that makes Cano Health the nation's leading health care services provider. At Cano Health we are working to be the most patient-centric company in the industry.
At Cano Health, we are looking for a massage therapist that will perform therapeutic massages of soft tissues and joints. May assist in the assessment of range of motion and muscle strength or propose client therapy plans. Massage and knead muscles and soft tissues of the body to provide treatment for medical conditions, injuries, or wellness maintenance.
Essential Duties & Responsibilities
Perform massage therapist duties, assessing clients' soft tissue condition, joint quality and function, muscle strength, and range of motion.
Provide courses of treatment for medical conditions and injuries or wellness maintenance.
Provides therapy modality assistance to the physician based on the therapy Script
May perform injury specific soft tissue mobilization to include, but not limited to trigger point therapy and PNF stretching.
Abides by HIPAA laws regarding of sharing of personal medical information
Maintain clinical documentation of therapies performed and provided
Responsible for following the Joint Commission guidelines
Communicate and work closely with Physicians and Office Manager
Education and Experience
Must have a valid Florida Massage Therapy license.
Perform job functions with attention to detail, speed, and accuracy.
Possess moderate to advanced computer skills.
Work in a dynamic and constantly changing environment.
Move, lift, carry, push, pull, and place objects weighing less than or equal to 20 pounds without assistance
Bilingual in English and Spanish is preferred.
Compensation and Benefits
Competitive Salary
Excellent Health, Dental and Vision Benefits
401K
PTO
High-end work environment
For more details, please visit www.canohealth.com
Job Type: Full-time
Benefits:
401(k)
401(k) matching
Dental insurance
Health insurance
Life insurance
Paid time off
Vision insurance
Schedule:
Language:
Work Location:
Work Remotely:
qv5gm0xmox5u
145216013