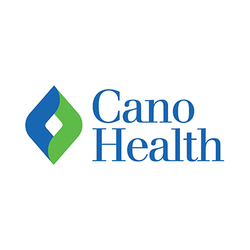 Cano Health
Billing & Coding Specialist
Miami, FL
Immediate Openings in Miami!
*Must be a Licensed Coder & willing to drive to different clinics
We offer Competitive Salary, Bonuses, Stock Grants and a Full Benefits Package!
As a Billing & Coding Specialist, you will be responsible for reading patient charts to determine medical history, including diagnoses and treatments given. Based on these charts, you'll use a set of established medical codes in order to transcribe patient history into a type of "shorthand" that will be used by both health care providers and insurance companies.
Cano Health is a rapidly growing operator of healthcare centers. We are a vibrant company culture founded on the pillars of family, wellness, and service, operating in Florida, Texas, Nevada, and Puerto Rico. As the organization continues to grow, it will be important to retain the best of the company's entrepreneurial culture and combine it with an awareness of the operational rigor needed in a more distributed, complex healthcare environment. Be part of a diverse team of talented professionals, united in their vision of achievement and professional growth that makes Cano Health the nation's leading health care services provider.
At Cano Health we are working to be the most patient-centric company in the industry. To get there, we are currently looking for a Billing and Coding Specialist with experience working in Cardiology and will be responsible for billing and coding processes. Properly apply all Medicare, Medicaid, and HMO contract regulations when performing billing functions.
Essential Duties & Responsibilities
Reading and analyzing patient records
Determining the correct codes for patient records
Using codes to bill insurance providers
Interacting with physicians and assistants to ensure accuracy
Keeping track of patient data over multiple visits
Managing detailed, specifically-coded information
Maintaining patient confidentiality and information security
Education & Experience
Preferred: CPC and/or CRC license, physician from another country.
1-2 years of experience in coding if you have the CPC license.
High school diploma; Associate's/Bachelor's degree is a plus
Knowledge of billing procedures and coding techniques.
Skilled in operating phones, personal computers, and excellent oral communication.
Fluent in Spanish and English.
Compensation and Benefits
Competitive Salary
Excellent Health, Dental, and Vision Benefits
401K
PTO
Dedicated, motivated team and chance to be part of one of the nation's leading health care services provider
High-end work environment
For more details, please visit our website.
Job Type: Full-time
Benefits:
401(k) matching
Dental insurance
Health insurance
Paid time off
jilygxqjzjgn
141843253