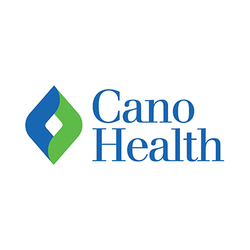 Cano Health
Bilingual Medical Assistant
Remote/Telecommute
Performs a variety of clinical and clerical tasks in an outpatient examining room setting under the direction of a registered nurse and/or physician. Prepares treatment rooms, inventory supplies and instruments, and sets up patient for attention of physician. Provides basic medical care to patients in a clinical setting.
Essential Duties & Responsibilities
*
Verifies patient information by interviewing patient; recording medical history; confirming purpose of visit.
*
Prepares patients for examination by performing preliminary physical tests/vitals; taking blood pressure, weight, and temperature; reporting patient history summary. Draws blood if necessary.
*
Provide support and assistance as needed regarding patient care such as; transfers/mobility, activities of daily living including but not excluding assistance with hygiene and toileting while patient is at the medical center.
*
Secures patient information and maintains patient confidence by completing and safeguarding medical records; completing diagnostic coding and procedure coding; keeping patient information confidential.
*
Maintains safe, secure, and healthy work environment by establishing and following standards and procedures; complying with legal regulations.
*
Keeps supplies ready by inventorying stock; placing orders; verifying receipt.
*
Keeps equipment operating by following operating instructions; troubleshooting breakdowns; maintaining supplies; performing preventive maintenance; calling for repairs.
*
Updates job knowledge by participating in educational opportunities; reading professional publications.
*
Serves and protects the practice by adhering to professional standards, policies and procedures, federal, state, and local requirements.
*
Enhances practice reputation by accepting ownership for accomplishing new and different requests; exploring opportunities to add value to job accomplishments.
*
Assist Quality department with tracking patient gaps to ensure HEDIS standards are meet.
*
Medical Assistant need to be able to perform a variety procedure in daily basis such as:
*
IM / SC injections.
*
Blood Venipuncture
*
Medical assistant must be able to manage a variety of machines used on centers such as and no limited to:
*
Fingerstick glucose test, Urine dipstick test, Eye exams, Rapid strep, Spirometry, PT/INR test, EKG exam, Nebulizer Treatment.
*
Assist Physicians with: Ear lavage, wound care, pap smears.
Job Type: Full-time
Benefits:
401(k)
401(k) matching
Dental insurance
Health insurance
Life insurance
Paid time off
Vision insurance
Medical Specialty:
Schedule:
8 hour shift
Day shift
Monday to Friday
Language:
English and Spanish (Preferred)
9i6ubrsyvjib
145215522